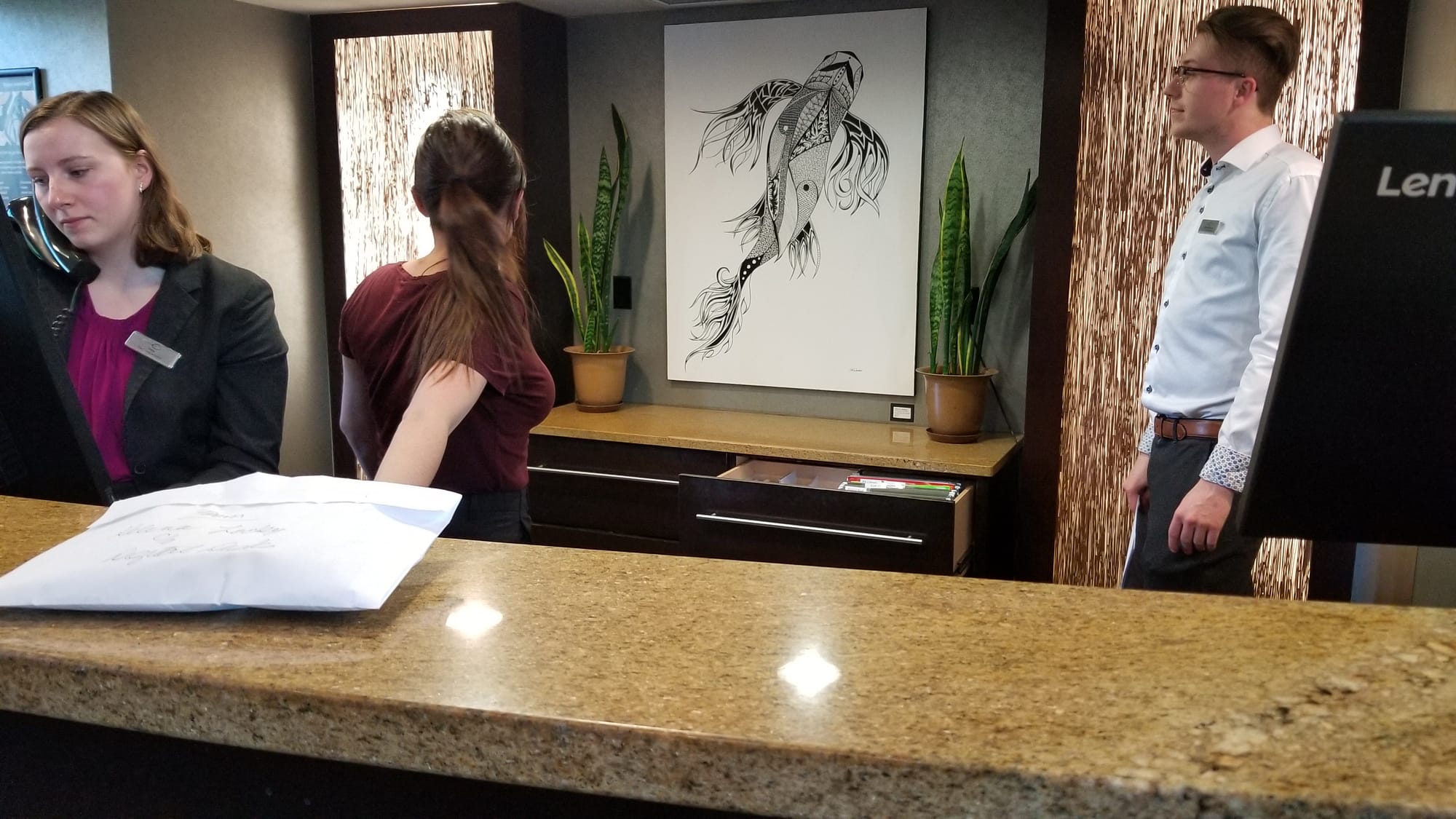 Parkside Hotel & Spa
Head over to 810 HUMBOLDT, the Parkside Hotel and approach the front desk. Ask for an envelope from DIGITAL DESKS with your name on it. Above photo shows the front desk and the the file cabinet where your envelope will be.
21 ERIE ST #412
Swipe the entry fob across the reader at the call board at the entrance. Enter, call the elevator and head up to level 4 to your suite #412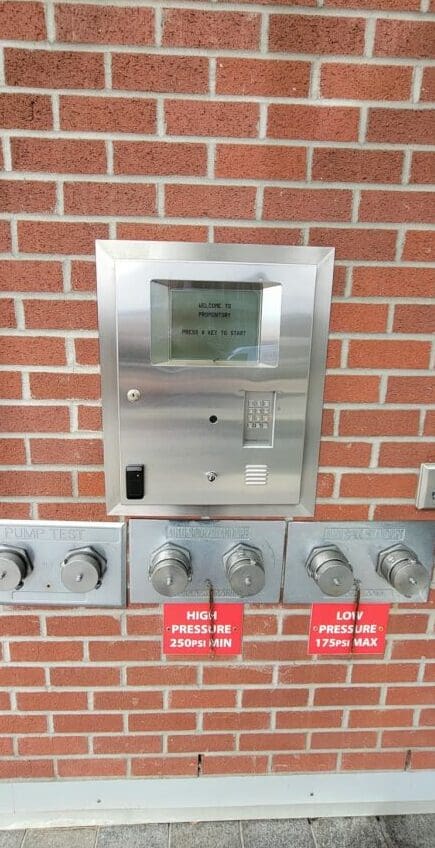 Parking Access
Head around the back of the building off of Ontario Street. You will see a down ramp that is the entry to underground parking. Using the garage fob open the first gate. This area is where visitors can park and where the trash/recycling room is located (marked).
Open the second gate which is where only residents park. Look for your parking spot P1 #76
TRASH/RECYCLING
At the entry/exit of the parkade is a door marked for trash & recycling. Fob access may be required. The trash room offers bins for all sorts of recyclables, kitchen waste and garbage.