There are a few ways to invest in Real Estate. In my business, investors are looking for passive income from renting. This is an excellent strategy as part of a retirement strategy or future capital gains. Important is the selection of an ideal property suitable to rent and this all begins with the building and quality of the build itself.
Everything you wanted to ask about investment buying but were too shy to ask.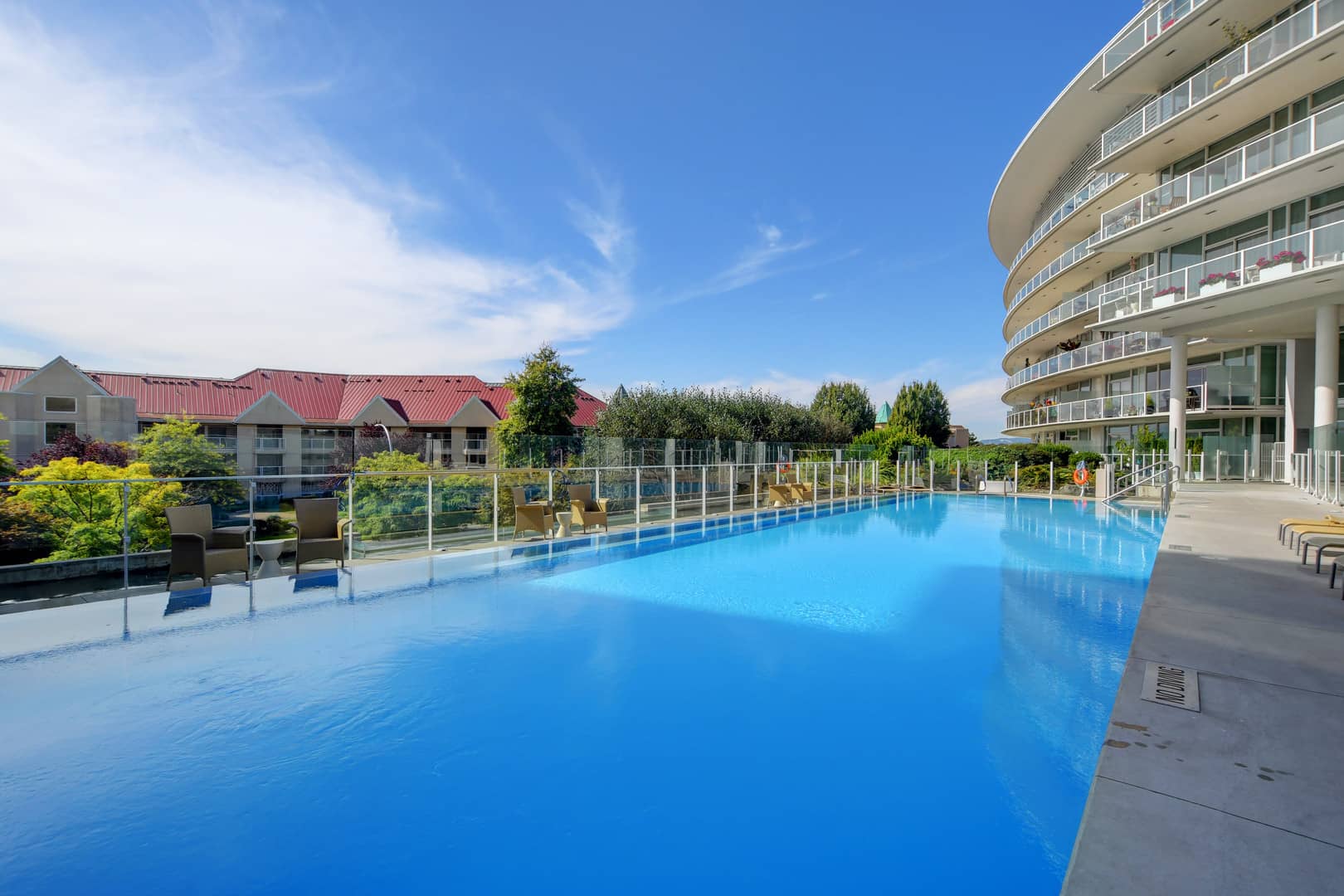 Some buildings are bad luck from the beginning. Well, more of a bad build rather than bad luck. Shutters @ 66-68 Songhees Rd has been one of the most problematic ondo building in the city. From the beginning there has been nothing but water egress issues as well as sudden water pipes leaks as well as a constant water leak into the parkade, which to date has still not been completely resolved. The final straw came through their insurer who mandated electronic water sensors that sound a blaring alarm when any water or moisture is detected and in case of a leak or flood will turn water off to the affected suite.
This has alleviated the horrendous and constant flooding the building experienced for years but as the building ages it is not certain that this remedy would hold. You will see attractive purchase prices due to this issue. 
Shutters looks great on paper with it's resort-like appearance and amenities. But what lurks below? Along with potential water issues, the local Strata have reputation for being unfair to renters and enforce the bylaws quite vigorously.
Some buildings in the city that are tried and true belong on your short list. They have shown over the years that they are well maintained, have not had significant water issues or other structural problems and have been renter friendly.
See the list to the right for buildings to consider purchasing in.
REEF (21 Erie St)
SHOAL POINT (21 Dallas Rd)
the BELVEDERE (788 Humboldt)
the ASTORIA (751 Fairfield Rd)
BAYVIEW ONE (100 Saghalie Rd)
the PROMONTORY (83 Saghalie Rd)
the ARIA (737 Humboldt St)
DOCKSIDE GREEN (373 Tyee Rd)
the HUDSON (770 Fisgard)
1011 (Barrett)
Victoria is in the midst of a building boom. Just about every season one or another comes to market ready for occupancy. Check out our list of new and near new buildings that have shown to be well maintained and suitable for renting out.
the LEGATO (960 Yates) the 98 (989 Johnson) HUDSON PLACE 1 (777 Herald) the ENCORE (60 & 70 Saghalie Rd) (100 Saghalie Rd) (83 Saghalie Rd)